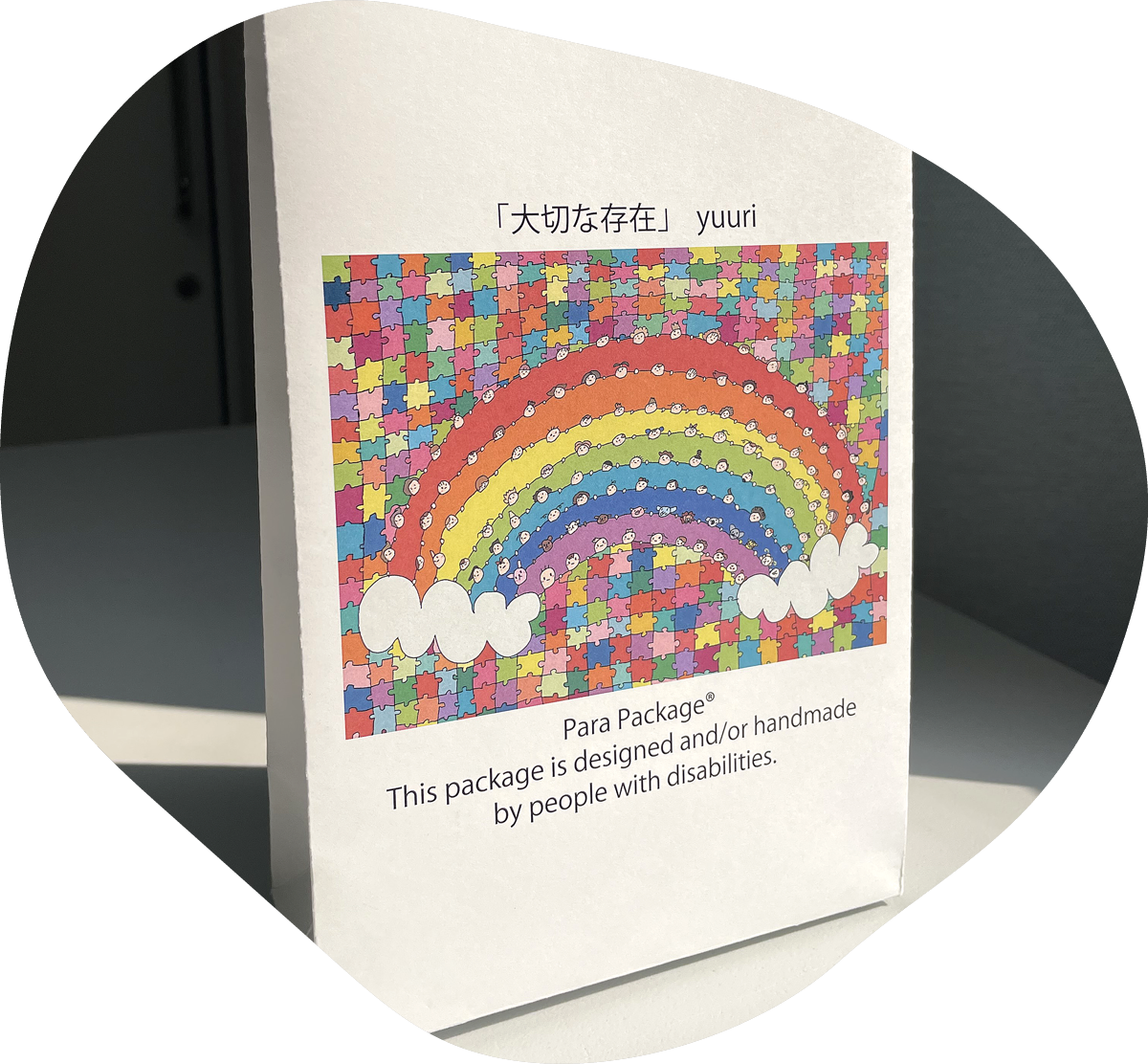 Para Package® is a trademark for packages designed and/or handmade by people with disabilities.
By creating the opportunity to be involved in producing original packages and paying fair compensation to their work and talents, we could improve the job satisfaction and income of people with disabilities. We believe this project will help the society to deepen the understanding of people with disabilities.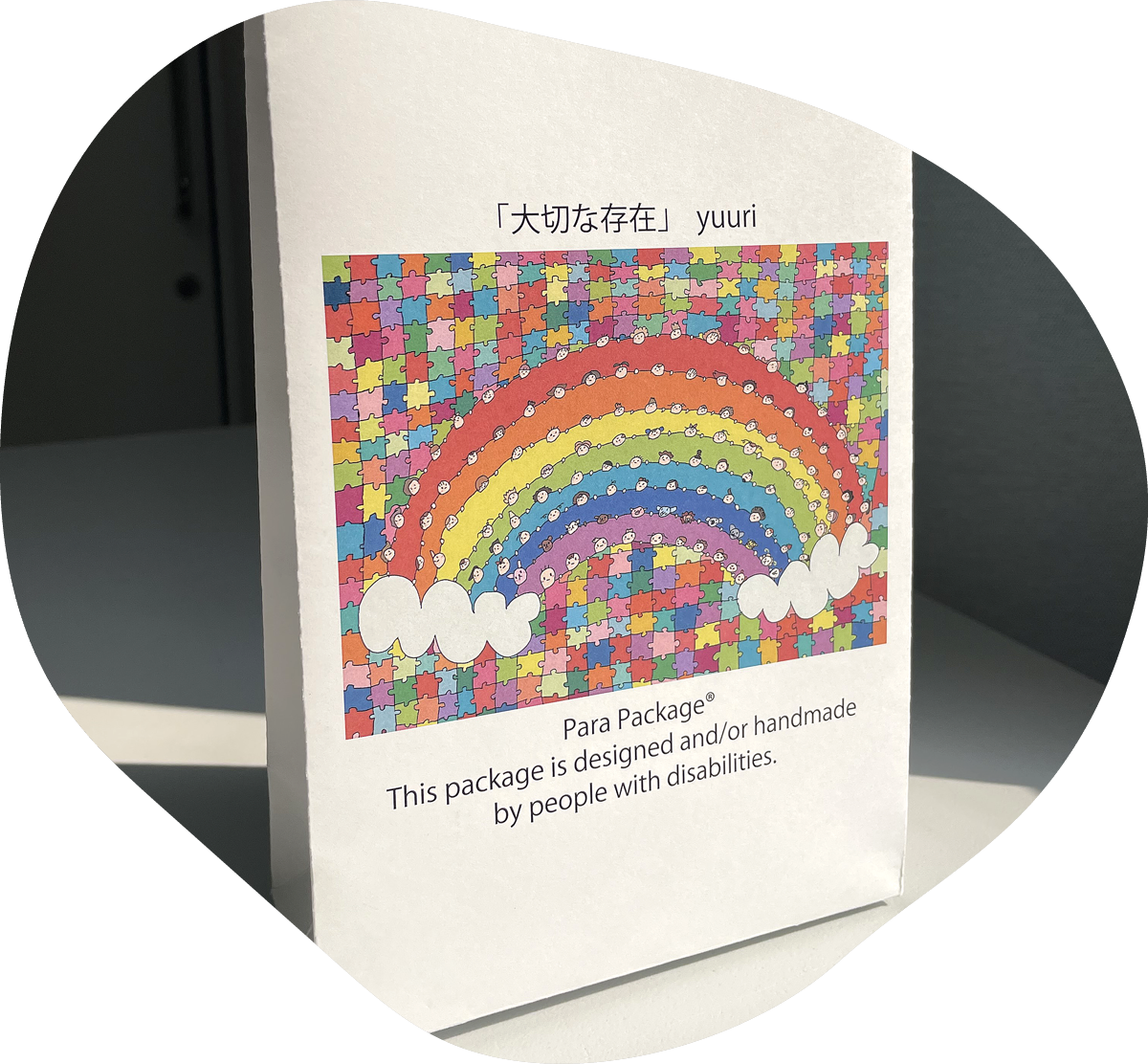 What we do
We produce original packages such as bags, boxes for our customers with the help of people with disabilities.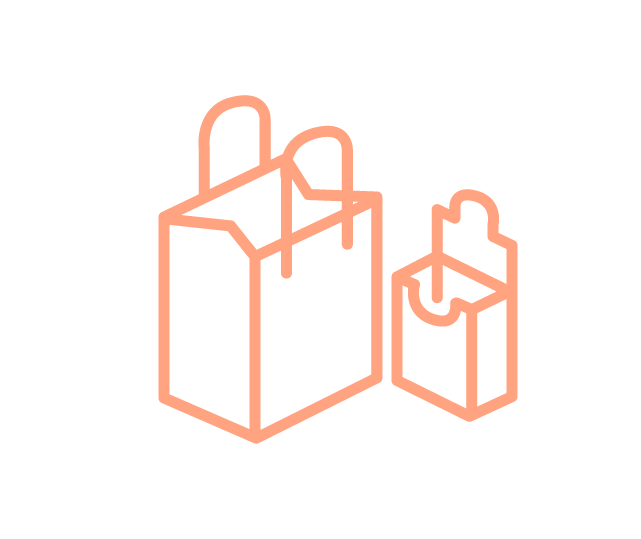 We can produce printing designs for packages using the work of artists with disabilities.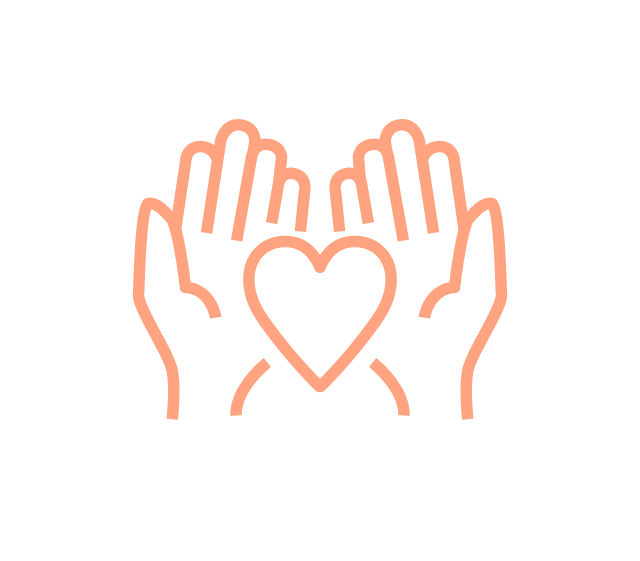 We can produce packages hand processed by people with disabilities.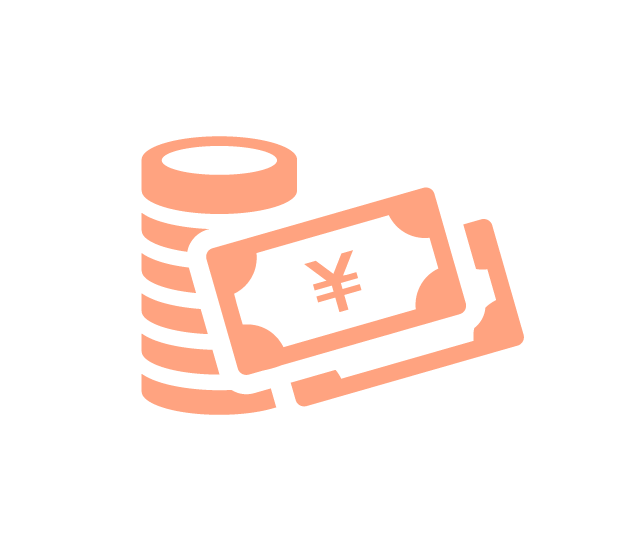 We will make agreements to pay fair compensations to their work.
Our Works
These or some of the examples of Para Packages that we can make.
We hope to create more and more packages that attract people according to your requests.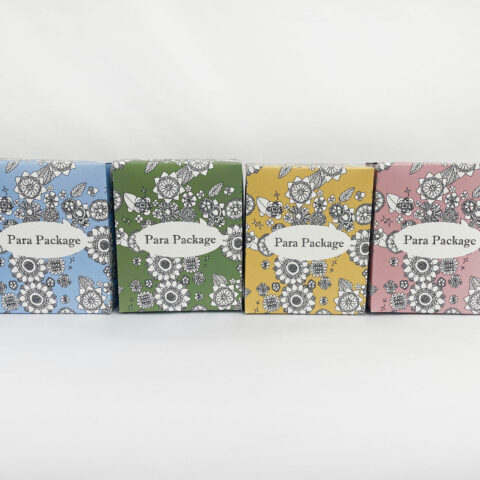 Artist Kojika draws flowers using ball point pens.
The detailed designs and the background color that he chooses creates a luxury taste.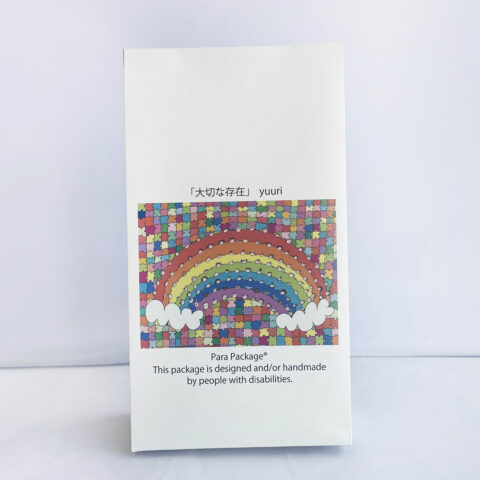 The title of the painting is "Important Existence". by yuuri
Her Message
This rainbow is made by people supporting each other. Same as a jigsaw puzzle, it cannot stand without a piece. Everyone is important whether he/she has disabilities.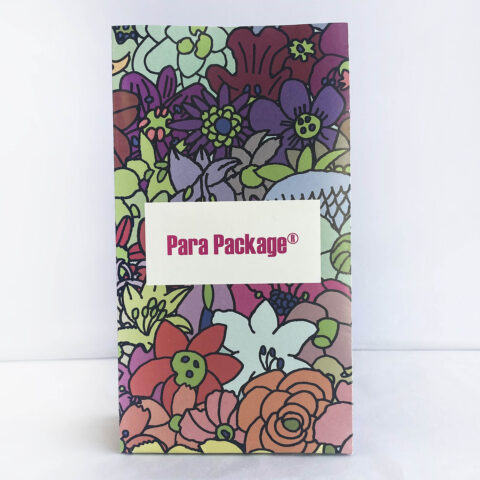 Artist NAKAMURA digitalized flowers that he draws one by one and arranged it into a beautiful design.
It is amazing that each flower is different and the unique color usage attracts us.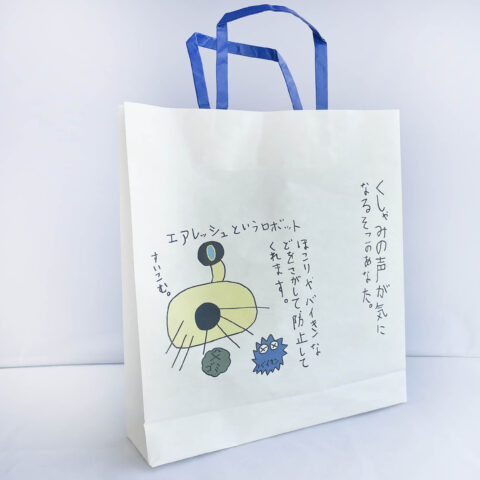 yu-ma hated when he couldn't go out during the coronavirus pandemic.
He imagined of a machine that will get rid of the virus and draw his inventions.
This is one of his inventions the "Air-resh".
Para Package® will be produced with the help of various organizations who support people with disabilities.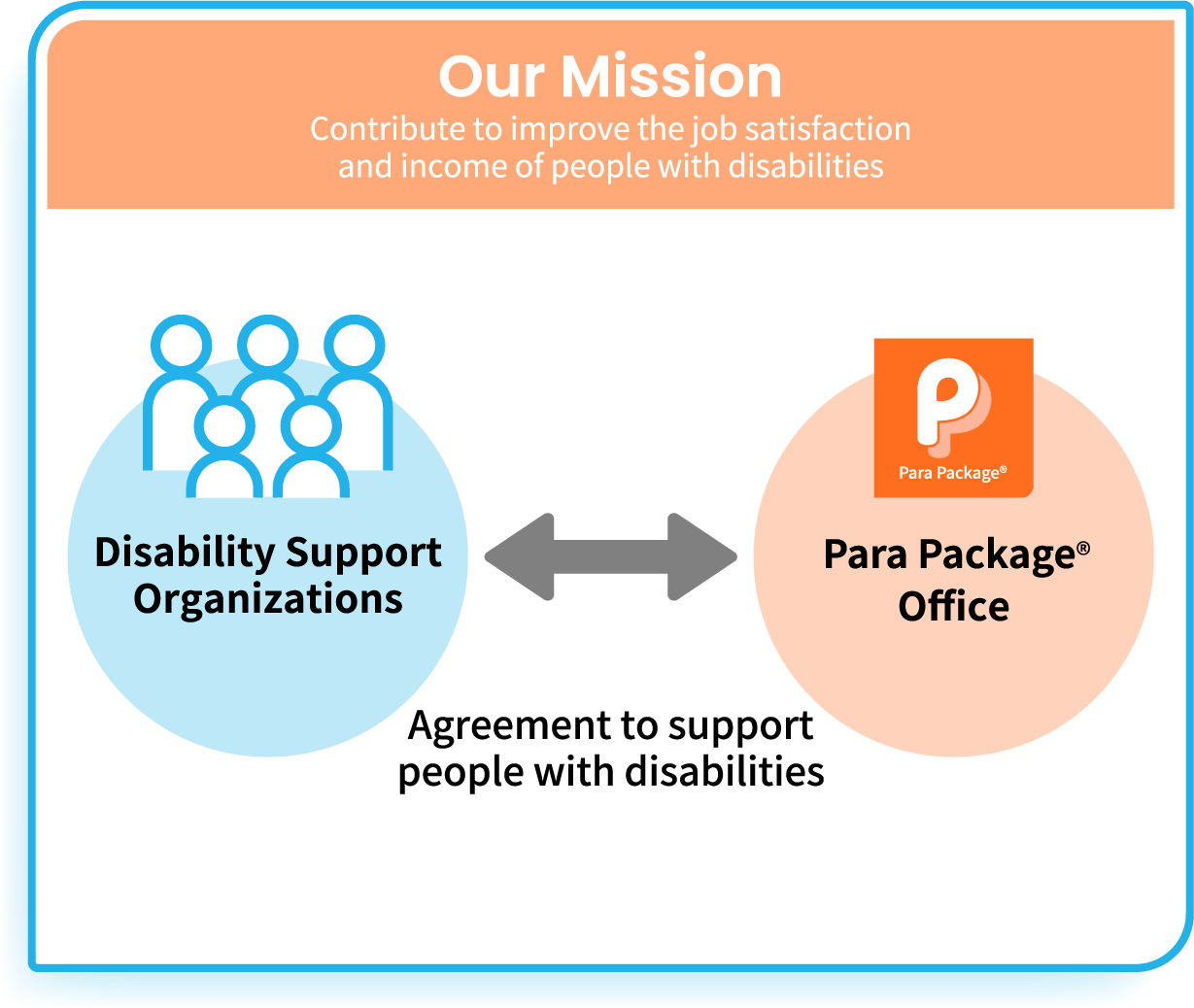 There are many organizations that support people who have difficulties working at general companies, who need daily life support. We cooperate with organizations who understand the mission of the Para Package project and signed an agreement to support people with disabilities with us.
Our Partners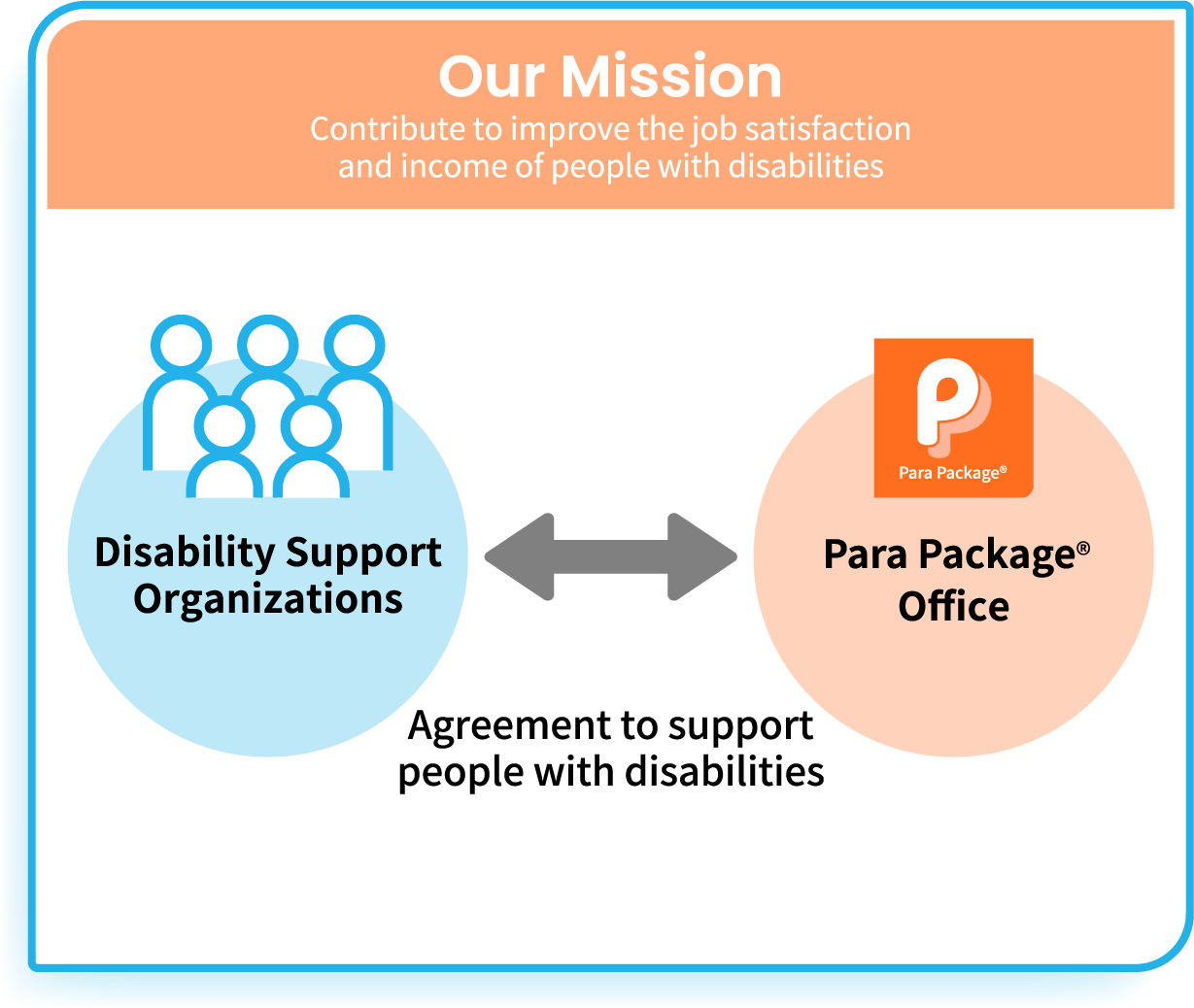 Para Package® can create opportunities for artists with disabilities to share their work with the world.
Artists who used to learn at art schools, who have just started drawing at support organizations. Artists who have the talent to patiently repeat to draw detailed designs, who could see things differently and draw unique designs. Many artists are waiting for the opportunity to cooperate in creating packages that attract people's eyes and contribute to enhance the sales of the customers products.
Artists